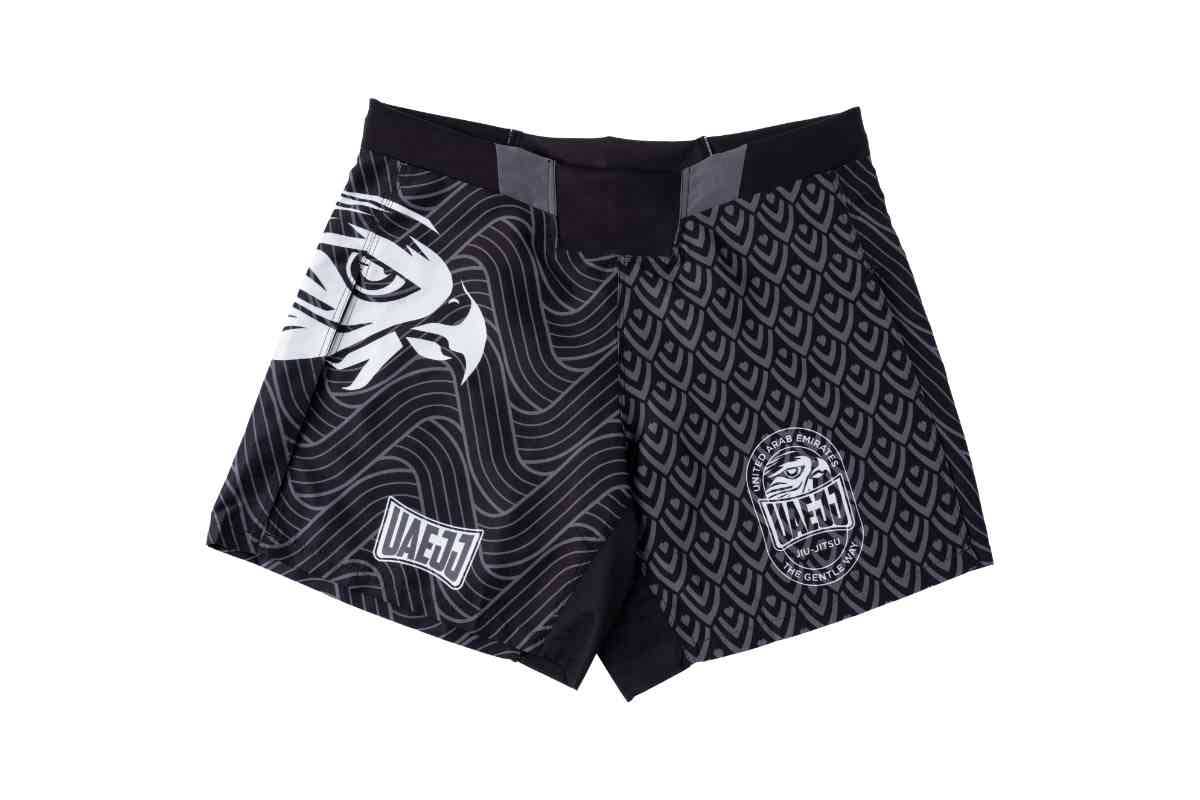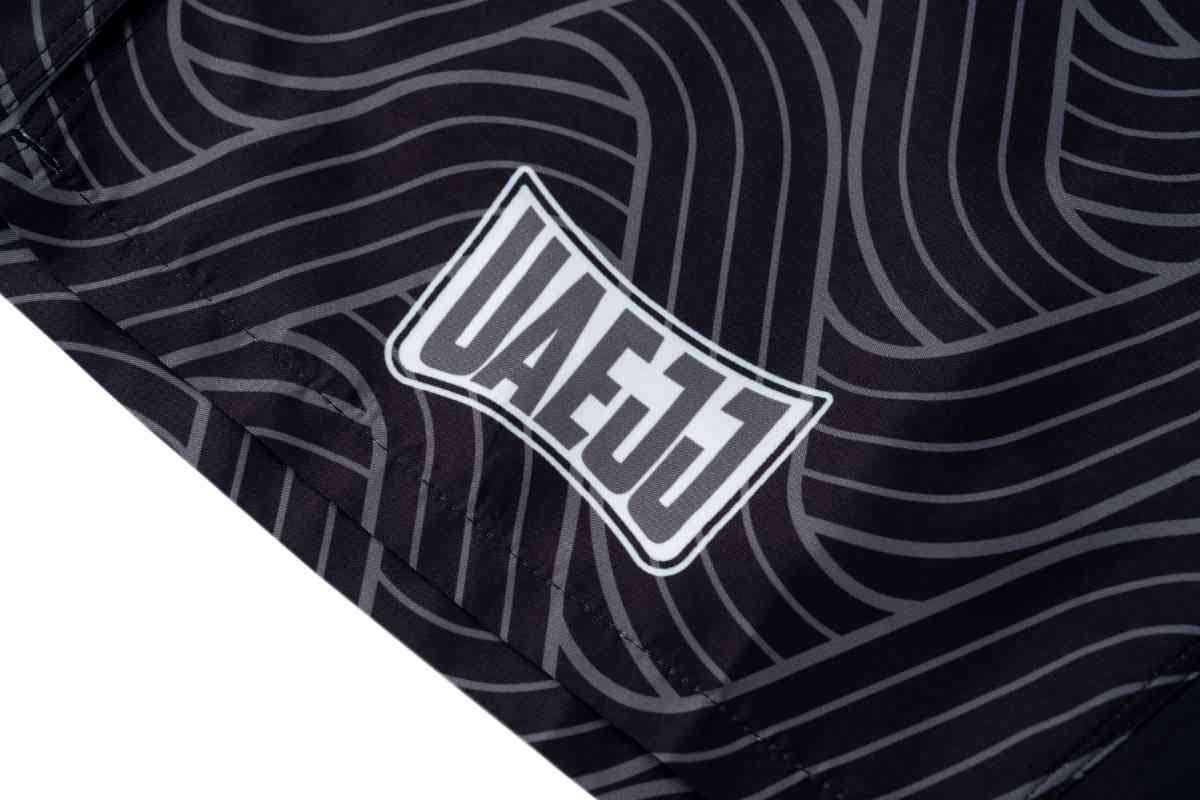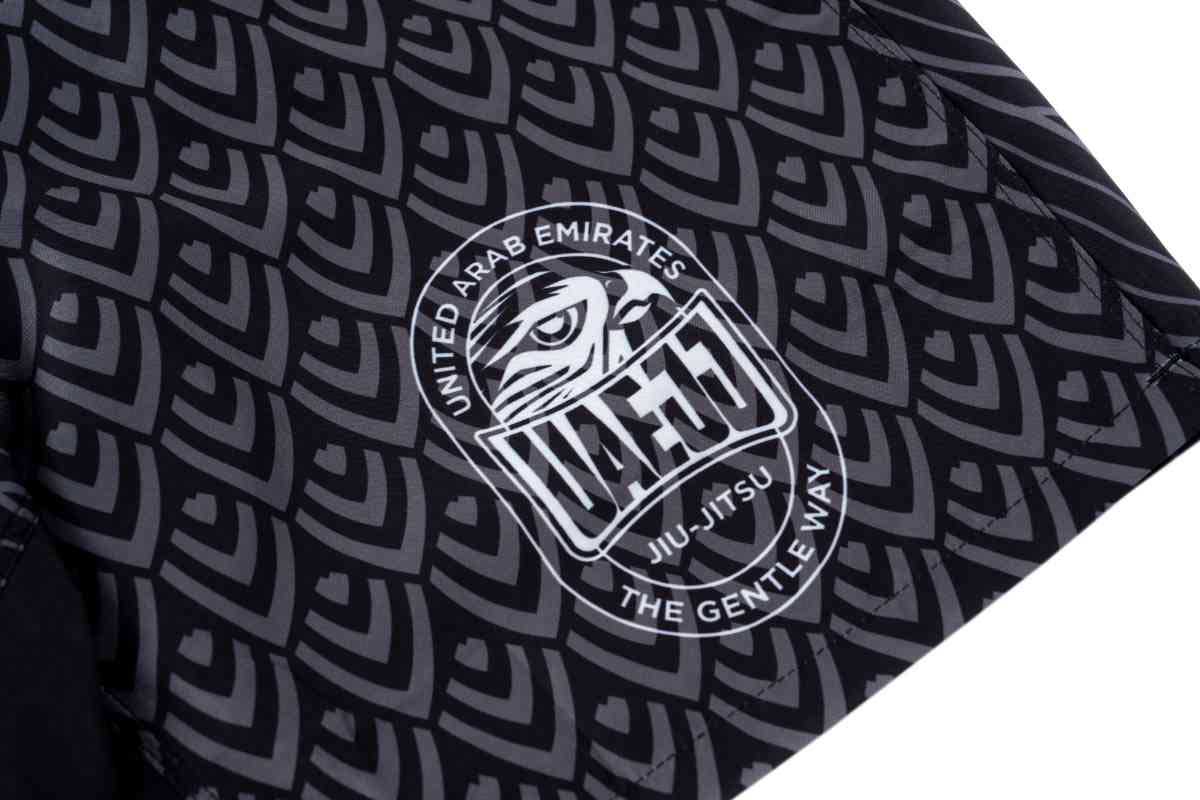 UAEJJ Jiu Jitsu MMA SHORTS FALCON LOGO ( BLACK )
Brand: UAEJJ
Description:
Material: Our Martial Arts Shorts are made with the highest quality Cotton Fabric which feels ultra-comfortable and very light. These shorts ensure maximum mobility and last super long.
Comfort: Perfectly functional and allows a large range of motion. The superior quality fabric and functional design give a breathable fit.
Washing Instructions: Easy to wash by hand but we would recommend you Dry Clean to increase the longevity of the shorts. It also dries fast and is suitable for any climate. You can allow it to air dry hung on a hanger if washing at home. Do not tumble dry.
Durable: Strongly stitched at pressure points for durability.
Suitable For: Gym, martial arts, taekwondo, karate, and judo karate, training as well as competitions.
Tear Resistant: We manufacture products having appropriate strength using a reinforcing technique and seam protection to stand regular wear and tear.
Safety: All our products are tested first and only once they clear the safety test, they are approved.
Material Composition: 100% Cotton
Please select an option first.
AED
AED